Mobile Pet Grooming Services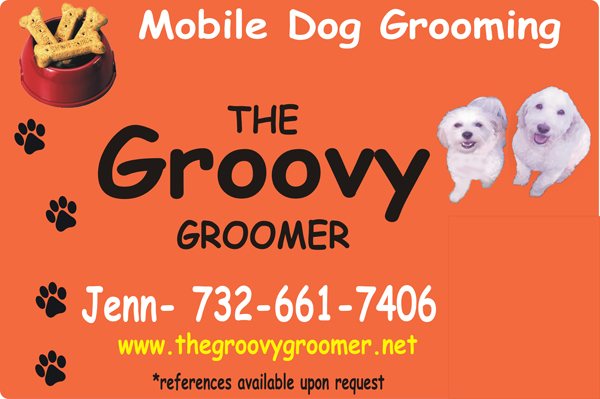 Call or Text me today at 732-661-7406, or browse the website for more information about our products and services.
You may email me at jennsnuggles@aol.com
My Bold Brand Promise:
I will not leave unless you are 100% satisfied, no matter how long or short it takes to style your pet!
You are always a satisfied customer! Always!

"We will make your pet feel 10 years younger!"


Please note that we are in the process of looking into accepting credit cards, however for now - we only accept cash or checks.
I return phone calls, texts and emails within 24 hours. No need to call anyone else. Currently booking 2 weeks out but will be worth the wait for my guaranteed service and excellence (exceptions could be discussed and made). Please leave your name, number, full address including zip code, breed, type of haircut, and I will respond with my availability and quote.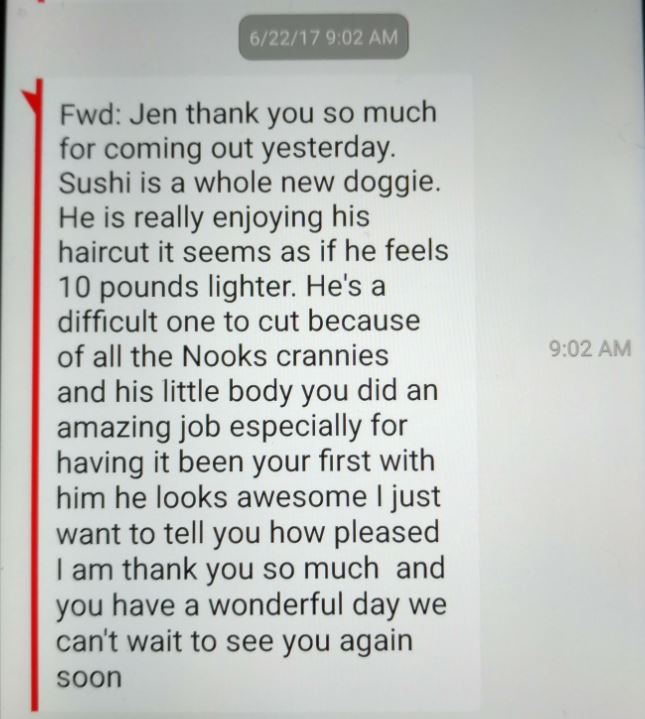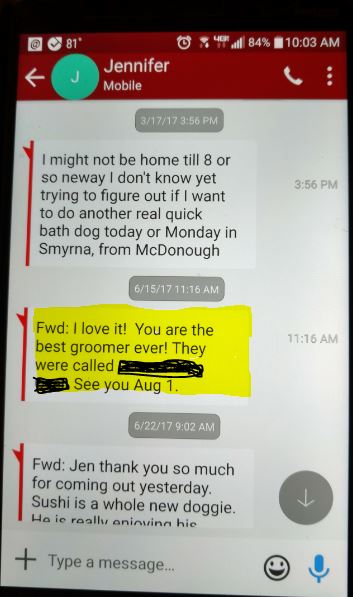 Mobile Pet Grooming
Luxurious All Natural Hypoallergenic Shampoo Bathing
Blow & Fluff Drying
Brushing
Ear Care
Sanitary Trim
Gland Cleaning
Nail Clipping
Pads
Skin Care
Styling Trimming & Cutting
Foo Foo (bows, bandannas, cologne)

For an additional charge, services can also include:
Flea Treatment
Furminator

Depending on dog's temperament, size, and complexity of the groom, the process will take approximately one to one and a half hours per animal. Standard Poodles and other large breeds can take 2 hours or more. All grooming will be done in the mobile grooming van. Each van is outfitted with an elevated tub, electric/hydraulic table, dryers, and hot and cold water tanks. All shots must be up to date. We do not tranquilize animals.

We do not groom severely matted cats or aggressive animals.